Let's welcome the
Hair Fair
, a super important event not only for SL fashion but also because it's a great chance to spend some lindens and donate at the same time!
A huge part of the proceeds will go to the charity association
Wigs For Kids
Emo-tions at the Hair Fair
is offering 5 exclusive new hairstyles that you cannot find in store yet, and a special gift!
Let's start with
Samara
, a beautiful and flexi pigtails style, which is out at the special price of 200L, and half of the proceeds will be donated to
Wigs for Kids
.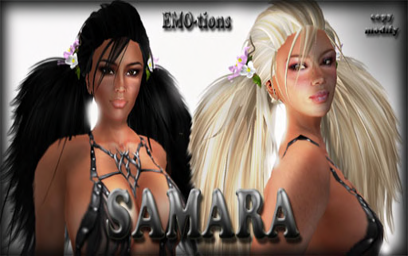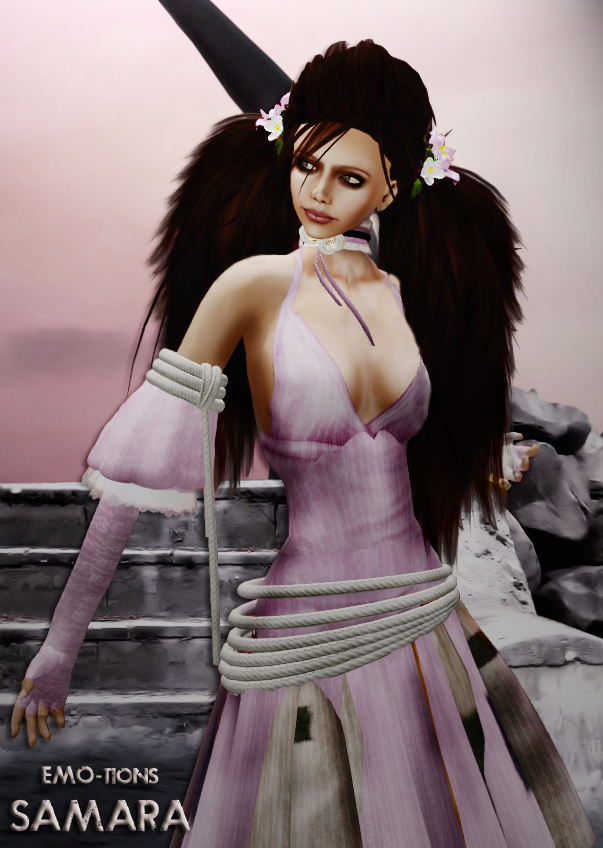 Agnes
, long ponytail with headband that fits both modern and roleplay looks.
Isabelle
, elegant updo with decorated hair clip, again both for modern and ancient times.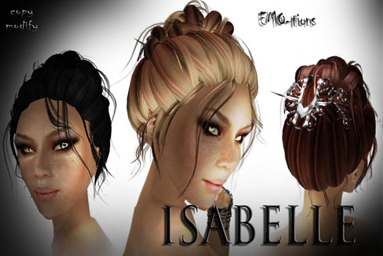 Dala
, long and flexi style with add-on bangles attachable on the shoulders...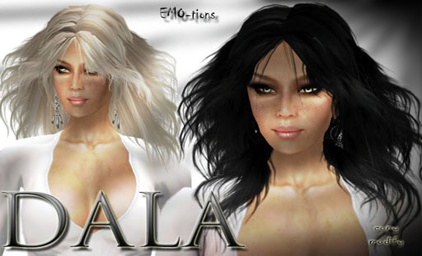 Omnia
, special roleplay flavoured style very close to Na'vi and panthers's styles. It comes with earrings and, if you're a viewer 2 user, an awesome head tattoo!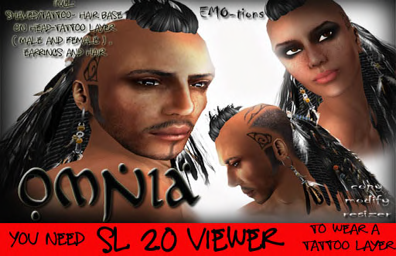 Last but not least,
Mirja
is offering as a gift to all the
Hair Fair
visitors the style
Belinda
in naturals.